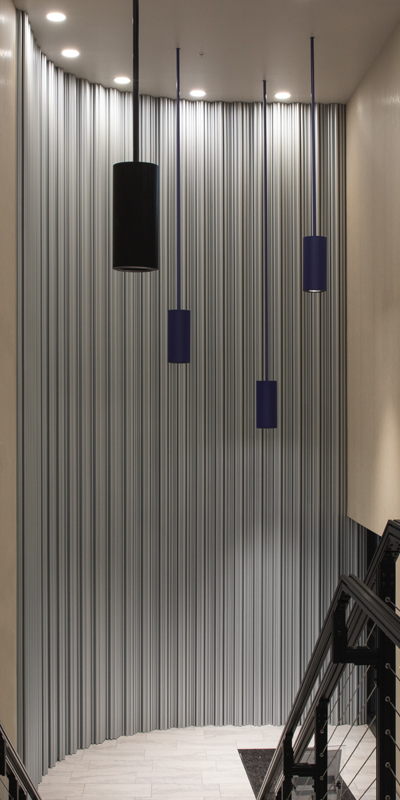 Create it beautifully
Welcome to Gage 78 Earth Metal Dimensional Surfacing. Earth Metal comes from 100 percent recyclable aluminum, which inspired this distinctive product's name as it is the most prevalent metal in earth's crust.
Choose from one of our standard 3D designs and finishes or contact us about creating your own for a stunning look to your feature wall, elevator interior, bar/desk front, columns and more.
Panels are suitable for exterior and interior use as they are tempered to a T5 level and powder coated, anodized or PVDF coated for further durability.
Looking to create a one-of-a-kind feature wall that will flatter your space? With a qualifying budget we will work with you to create a custom design and then create a 3D prototype for your review. 3D prototyping gives the best understanding of the dimensionality of your custom design.
Contact us if you would like further information or samples of our designs and finishes.